Who We Are
Angela Mawle Angela Mawle- Chief Executive

Angela's career has encompassed the true breadth and diversity of public health including front line health service delivery (through her 13 years as a nurse and health visitor), work in communities around sustainable development planning, and academic environmental sciences. Amongst her many roles she has been an environmental consultant, director of the Women's Environmental Network, Sustainable City Manager in Bristol City Council and Sustainability Manager for the Isle of Wight.
In 2003 Angela became the Chief Executive of UKPHA, a role which has enabled her to champion the vision that public health is about the environment and society in which we live. During her time at the UKPHA, Angela has made it possible for the organisation to develop radically from the grassroots, continuously encouraging member consultation and involvement in all areas of work. This has included the development of the Special Interest Groups (Alcohol & Violence; Health Visiting & Public Health; Pharmacy & Public Health; Food and Nutrition; Health & Sustainable Environments; Housing & Health) and the development and coordination of the Health and Sustainable Development Action Group, a cross sectoral group of member organisations, groups and individuals working together to address the impacts on human health of climate change and environmental degradation.
UKPHA Council
Prof John Ashton John Ashton- Chair
John Ashton was born in Liverpool and has spent most of his professional life based there whilst working across the North West. He has always striven to connect academic and service Public Health with political and social action for health improvement. John is best known for his work on family planning and abortion services, Healthy Cities, and the New Public Health. Having spent 13 years as Regional Director of Public Health for the North West, John retired from the Civil Service in 2006. In 2007 he took up a new position as Director of Public Health and County Medical Officer for Cumbria. He divides his time between Cumbria and Liverpool where he shares his life with Director of Public Health for Central Lancashire, Maggi Morris and their young son. He also has three grown up sons and two step-sons.
Liam Hughes Liam Hughes- Vice Chair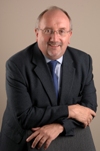 Liam is the National Adviser for the Healthy Communities Programme, which is funded by the DH to strengthen the capacity of local government to improve the health of local people. He is also a Senior Fellow at Warwick Business School, and was previously Chief Executive of East Leeds PCT, Assistant Chief Executive with Bradford District Council, and Chief Social Services Officer in Kirklees. He has a background in community health development and psychiatric social work, and was a Non-Executive Director of the Health Development Agency. He has recently published an IDeA booklet on the "New Landscape of Health and Social Care", and has an interest in commissioning specialist child health services.
Dr John Beal - Treasurer

John is a public health dentist who was born in London and remains an ArsenalJohn Beal new supporter. He moved to Yorkshire nearly 30 years ago. Starting his career as an academic in Birmingham he then changed to the NHS because he 'wanted to put into practice what he had been teaching and make a difference'. In his work at local, regional and national levels he has been involved in various programmes to improve the oral health of the most neglected sections of the population including those living in inner city areas, BME communities, and prisoners. He is the Dental Clinical Director of the Special Olympics Healthy Athletes programme in the UK.
John has always believed that oral health needs to be seen as an integral part of public health and has strived to be involved in the wider public health movement. He is currently Chair of No Smoking Day.
Dr William Bird William Bird

Dr William Bird is the Strategic Health Advisor for Natural England developing the Natural Health Service that will use the natural environment as a major health resource in England. He chairs the Outdoor Health Forum that unites all major UK environment organisations to influence health professionals and chairs the National Physical Activity Alliance set up with government to represent all organisations that deliver physical activity outside elite sport.
While as a GP in South Oxfordshire he set up Health Walks and the Green Gym in the late 1990s which are now throughout the UK and Australia using the natural environment to increase physical activity and wellbeing. He is currently setting up the Blue Gym to link the water environment with physical activity.
He is a senior lecturer at the Peninsula Medical School where he is helping to set up the European Centre for Environment and Human Health. He has published many peer reviewed papers in medical journals co-authored a book, Walking for Health and published two reports, "Natural Fit" and "Natural Thinking" that have reviewed the evidence linking the natural environment with physical activity and mental health respectively.
He manages to maintain a sense of reality by still working half time as a GP (Family Doctor) in Reading.
William is on the Governments physical activity programme board that is charged to deliver 2 million more active people by the Olympics in 2012 and an expert member of the Government's Ecosystem Services group and on the board of the UK Public Health Association.
His view of the Natural Environment includes weather and he set up the Health Forecasting Unit at the Met Office where he was clinical director for 5 years. William has won several national Innovation awards was chosen as one of the UKs top 100 people to make the world a better place and has been elected Fellow of the Royal Academy of Sciences and Royal Meteorological Society.
He is married with three children and lives in Oxfordshire.
Dr Tim Chatterton Tim Chatterton

Tim has been working in Air Quality for over ten years following a diverse background in social sciences and Environmental Impact Assessment which still provide a broad context for his world view. He has a wide range of experience in air quality and climate change related issues and practices, from the very technical/science orientated to the policy implementation and public consultation aspects.
In his position in the AQMRC over the last seven years, Tim has also been involved in the development of air quality policies and strategies at local and national levels both in the UK, Europe, Asia and Africa, including helping write the South African National Framework on Air Quality and providing support for the development of an Air Quality Action Plan for Bangkok. He also represents the AQMRC within the Clean Air Initiative for Asian Cities.
He currently sits on the Environmental Protection UK Air Quality Committee, the committee of the Investigation of Air Pollution Standing Conference and is chair of the UKPHA Special Interest Group on Health and Sustainable Environments.
For the last eight years Tim has written the monthly 'Pollutionwatch' column for the Guardian newspaper, published in the paper on the second Wednesday of each month summarising the previous month's air pollution across the UK and any other related events of interest.
Outside work hours, Tim is equally busy - he appreciates the outdoor environment through walking, rock climbing and scuba diving. He is responsible for a worryingly large allotment, and he has a strong interest in music.
He also spent a number of years attempting to establish a Centre for Rural Sustainability and Environmental Education in Norfolk to deal with the promotion of sustainable rural livelihoods at a grassroots level.
Tim was elected as SIG Chairs' representative in a vote by the Chairs held in December 2008.
Dr Paul Crawford Walker
Paul Walker is a medically qualified public health specialist, now retired, who in the course of a varied career held public health and management posts in the NHS, local government and academe. He has also been a member of several national and other organisations including the Advisory Council on Drug Misuse, the NHS Training Authority, the NHS Computer Policy Committee, the Board of Governors of Moorfields Eye Hospital and Peckham Pioneer Health Centre Ltd. His current main interest is in applying wellbeing as the unifying framework for public health and social policy and in developing the wellbeing enhancing roles of general practice and local government.
He is chair of PHA Cymru, the Welsh branch of UKPHA, chair of the UKPHA Devolution Strategic Interest Group, Chair of Transform Drug Policy Foundation, joint editor of Health Matters and a member of the Yeovil District Hospital NHS Foundation Trust.
Peter Jeffs Peter Jeffs

Through training and working as a Nurse, Environmental Health Officer, Safety Officer, and general manager, Peter developed a rounded perspective of wider public health issues from a community perspective.
For several years, at two local authorities (very different but both with a large BME community), Peter undertook 'frontline' Environmental Health work. For the last 15 years a senior manager in 3 Local Authorities (one a unitary authority working with Trading Standards and Social Services), Peter has managed a very diverse range of services, not least Environmental Health, Waste Management, Planning approvals, Council Housing, and Crematoria, so has an insight into many functions which impinge on Public Health.
In each Authority Peter has led on Health issues, working closely with Health colleagues and sitting on Boards of PCTs/PCGs. He has lectured on health issues, sat on national advisory bodies, and usually can provide a different strategic 'take' on issues.
His current role (Corporate Director- Communities at East Devon District Council) includes special roles representing District Councils on the Local Safeguarding Children Board, commissioning Leisure Services, and promoting multi-agency work on Community Safety and Community Planning.
Jeanette Longfield Jeanette Longfield MBE

Jeanette Longfield's degree in International Relations and a Masters in Development Studies led to work as a Policy Analyst at the National Council for Voluntary Organisations. After five years she moved onto campaigning at the Coronary Prevention Group. Four years on she became Co-ordinator of the National Food Alliance, alongside undertaking consultancy work for other health-related organisations. As Sustain's Co-ordinator, Jeanette liaises with the Food Standards Agency, contributes to a number of food policy committees, and appears regularly in the media representing a public interest view on food policy issues. She was awarded an MBE for services to food policy in the 2007 New Year Honours.
Prof Martin McKee Martin McKee

Martin McKee qualified in medicine in Belfast, Northern Ireland, with subsequent training in internal medicine and public health. He is Professor of European Public Health at the London School of Hygiene and Tropical Medicine where he co-directs of the European Centre on Health of Societies in Transition (ECOHOST), a WHO Collaborating Centre. He is also research director of the European Observatory on Health Systems and Policies. His contributions to European health policy have been recognised by, among others, election to the UK Academy of Medical Sciences, the Romanian Academy of Medical Sciences, and the US Institute of Medicine, by the award of honorary doctorates from Hungary and The Netherlands, visiting professorships at the Universities of Zagreb and Belgrade, the 2003 Andrija Stampar medal for contributions to European public health and in 2005 was made a Commander of the Order of the British Empire (CBE).
Dr Gabriel Scally Gabriel Scally

Dr Gabriel Scally has been Regional Director of Public Health for the South West region of England since 1994. He was born, brought up and educated in Belfast and having studied medicine went on to train in general practice and in public health. He was Chief Administrative Medical Officer and Director of Public Health in the Eastern Health and Social Services Board from 1986 to 1993.
Gabriel leads public health and social care teams at the Department of Health South West and the South West Strategic Health Authority and has responsibilities across the broad field of public health and social care including health intelligence, health protection and health improvement programmes.
Gabriel is a non-executive director of the National Treatment Agency for Substance Misuse and holds a visiting chair at the University of the West of England. He has co-authored the standard textbook on public health, has edited a further book, contributed chapters to several and authored a substantial number of papers in professional journals.
Apart from public health, major interests are cycling and London Irish Rugby Football Club.
Elaine Rodger
Elaine is a health development consultant with an NHS management background. Her NHS career included hospital management, health authority and primary care group executive roles. Since 2001, Elaine has worked with national, regional and local agencies on health related projects, including the supporting the establishment of the North East tobacco office, Fresh Smoke Free North East in 2005.
Elaine Rodger Consulting was established in February 2007 providing services primarily to the health and local government sectors, including research and reports, support and advice on organisational and partnership development. Areas of special interest include tobacco control, older people and migrant health.
Elaine has a strong interest in regional development, sustainability and communities. Born in Sheffield, Elaine has lived and worked in the North East for many years. In 2007 she was elected as a Parish Council in West Northumberland. She is a council member of the UK Public Health Association with responsibility for the regions and chairs the special interest group on alcohol and violence.
She is married with two adult daughters.
Kevin McClureKevin McClure

Kevin McClure was born and brought up in Dundee where his father taught at Duncan of Jordanstone College of Art. When his mother returned to work as a teacher it was with children who required additional teaching support to engage in education prior to the introduction of comprehensive schools in Scotland. It was through his parents that he developed his values of social justice and equity. Kevin trained as a nurse at Dundee College of Nursing and Midwifery between 1978 and 1982 before moving to Edinburgh where he worked at the Western General Hospital. He then went into nurse education at South Lothian College of Nursing and Midwifery where he became a Clinical Teacher, via a spell at Dundee College of Technology and then a Nurse Teacher via Jordanhill College of Education.
When Kevin returned from his studies at Jordanhill the 1992 programmes of nurse education were just starting and it was then that he was able to focus on health promotion as a subject areas. This lead to MSc studies at Edinburgh University in Health Education/Health Promotion and now teaches to a range of undergraduates at Edinburgh Napier University. In 2004 he became a member of UKPHA and soon joined the UKPHA Scottish Committee, he became the Chair in 2006 and in 2009 became the Scottish Committee's representative on UKPHA Council.
Through his work with UKPHA Scottish Committee he has been involved with partnership working with a number of other organisations including Community Health Exchange, Voluntary Health Scotland and Community Food and Health (Scotland) for who he wrote a briefing paper aimed at policy makers in Scotland on the work of those three intermediary bodies and the UKPHA network.